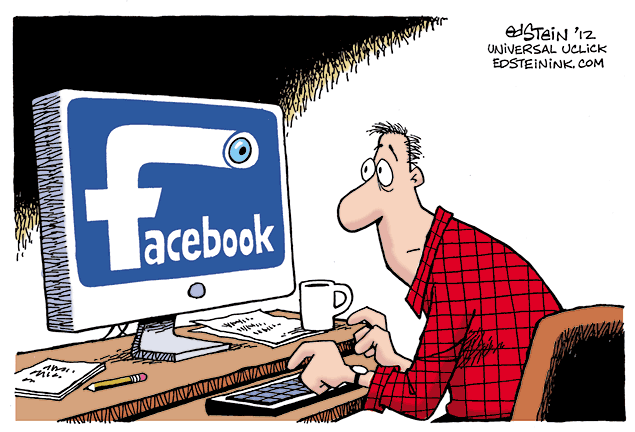 © Ed Stein
Why in the world do we spend billions of dollars spying on people? How much do we spend on the CIA, or on spy satellites?
All you have to do is set up a social network and people will tell complete strangers everything about their lives, including photos (who needs spy cameras?). Heck, they will tell the whole world things they would never tell their parents (or conversely their children).
Who knew that we could have completely destroyed Al Qaeda by simply paying some kid to create a social network for jihadists? Not to mention that all the time they wasted posting messages on the social network would be time they wouldn't be able to spend killing infidels or fighting the great satan.