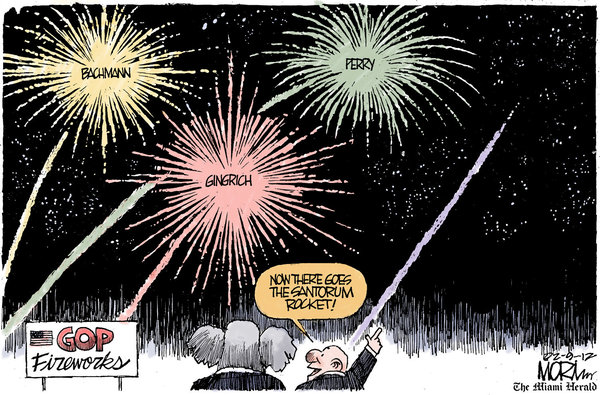 © Jim Morin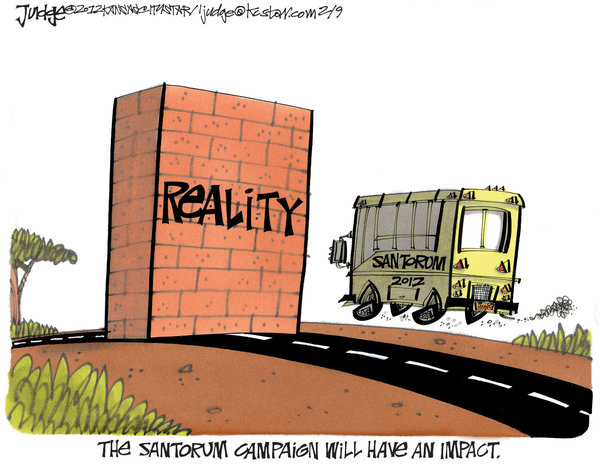 © Lee Judge
I'm still convinced that the Republicans will eventually come to their senses, and realize that Rick Santorum, while being the ideal ultra-conservative, is so far out of the mainstream that he has no chance of getting elected. I mean, someone who wants to outlaw birth control even for married couples? Seriously?
The only question is whether they will come to their senses before the Republican convention.
UPDATE: Santorum's poll numbers continue to surge among Republicans, and he now leads Mitt Romney 30% to 28% (but within the margin of error). A month ago, Romney led Santorum 31% to 14%. My theory is that with the improving economy, the Republicans may realize that they have nothing to lose.