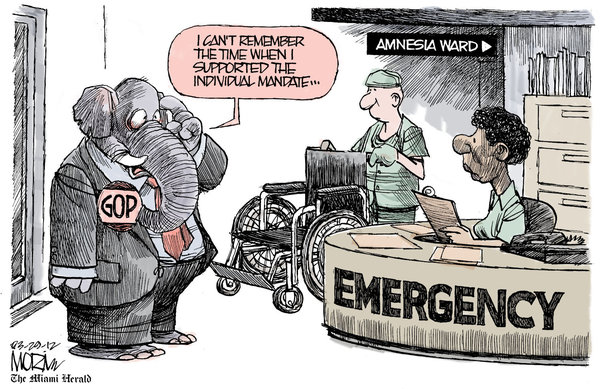 © Jim Morin
The individual mandate was originally a Republican idea, and they introduced two health care bills that included an individual mandate. Romneycare includes it. Ironically, Barack Obama in 2008 was opposed to it. But when Obama changed his mind, the Republicans suddenly became against it.
So the Republicans are desperately fighting to repeal the individual mandate. Ironically, some people believe that if the Supreme Court rules against it, that will help the Democrats win in the upcoming election.
It is enough to make your head spin. The Republicans are trying to repeal something that was their idea, and by repealing it will hurt their election chances.