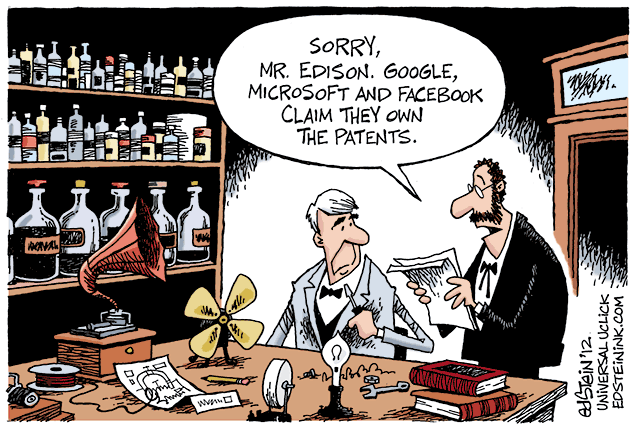 © Ed Stein
According to the constitution, patents are supposed to "promote the Progress of Science and useful Arts", but nowadays they are mainly used to stifle innovation, crush competition, and keep lawyers employed.
Part of the problem is that patents are supposed to be for things that are "non-obvious", but the patent office is so overwhelmed they can't take the time to sort things out. They usually just end up granting patents that never should have been issued, on the theory that if there is a problem it will get sorted out in court.
Bad idea.
I make my living from software, but I believe there should be no patents issued for software at all.