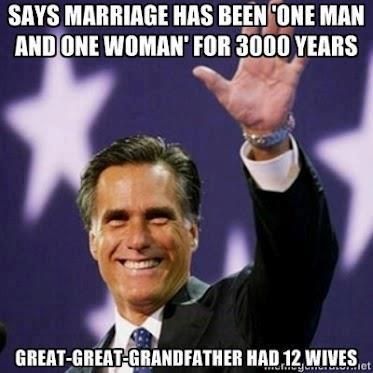 via bartcop
I can't think of anything to add to this that I haven't already said.
UPDATE: I guess I do have something to add. While the Newsweek cover (sensationally) calls Obama "the first gay president", an excellent article in Salon points out that James Buchanan, who was president just before Abraham Lincoln, was our first gay president.
I also want to say that the issue here is not that Romney's ancestors were polygamists. After all, Obama's ancestors in Kenya also practiced polygamy. The issue here is the hypocrisy of Romney declaring that marriage has always been between one man and one woman.