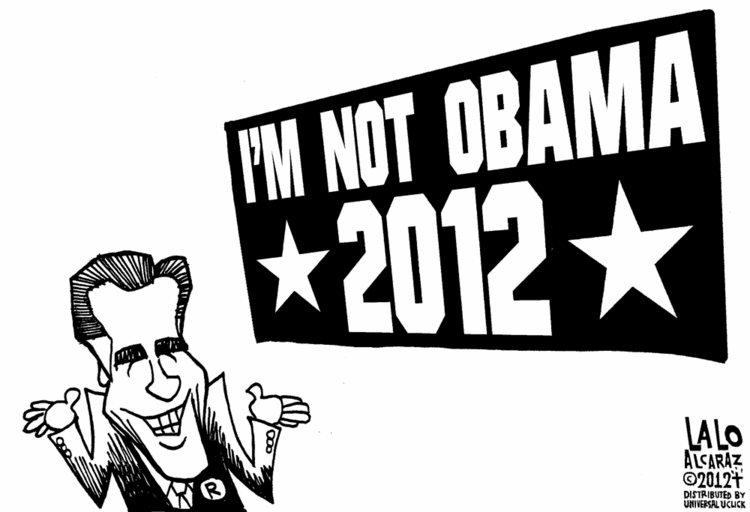 © Lalo Alcaraz
Mitt Romney is spending $1.3 million to run an ad in key swing states, explaining what he would do on "day one" as president:
President Romney immediately approves the Keystone pipeline, creating thousands of jobs that Obama blocked. President Romney introduces tax cuts and reforms that reward job creators, not punish them. President Romney issues order to begin replacing Obamacare with commonsense health care reform.
Let's ignore for a moment that most of these would require Congressional action, so it is highly doubtful they could be accomplished by Romney at all, let alone in one day. And let's also ignore that there is no mention of cutting the deficit (while his promised tax cuts would almost certainly add to the deficit). And ignore that Obama's block on the pipeline is only temporary while they find a route through Nebraska that complies with existing environmental laws.
I guess I should be happy that Romney is actually listing some concrete things he would do that are different from Obama. But opposing Obama is all he is doing. Does he have any actual ideas of his own?