The next time someone complains about how the media is in love with Obama, just show them this graph: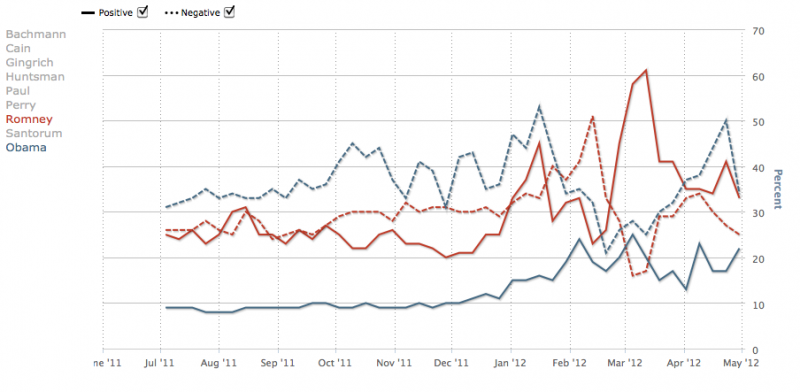 This chart is driven by data from the non-partisan and widely respected Pew Research Center's Project for Excellence in Journalism. It tracks negative and positive coverage over time for the major political candidates. The red lines are for Romney, and the blue lines are for Obama.
The solid lines are for positive coverage in the mainstream media. In the last year, coverage of Romney has always been more positive than coverage of Obama.
The dashed lines are for negative coverage. The chart shows there has been more negative coverage of Obama than negative coverage of Romney most of the time.
My guess is the people who are complaining about positive coverage of Obama are people who believe any positive coverage of Obama is too much.