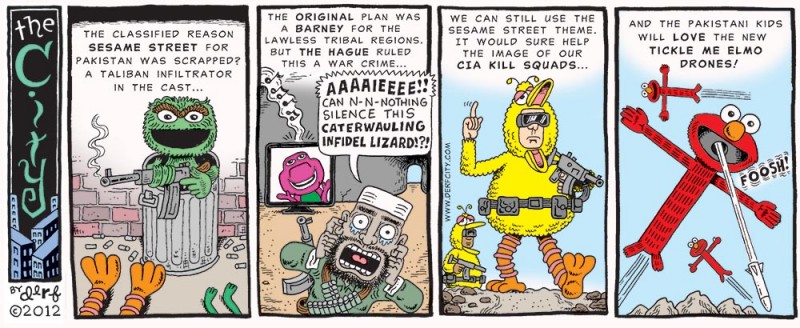 © Derf
This much is true — the US has pulled funding from the Pakistani version of Sesame Street on the basis of an anonymous call to their anti-corruption hotline. The family-run Rafi Peer Theater Workshop, which competed against more than 300 applicants in 2010 for the US funded contract to run the show, says that the US has not even shared the charges against the show with them, let alone given them a chance to refute them. And US financial audits of the project have reported no irregularities.
Indeed, the Rafi Peer Theater Workshop has often been attacked by anti-US militants. In May 2010, a Sufi music event held at the same location where their Sesame Street is filmed was bombed, leaving nine wounded. They were also attacked in 2009 and 2008.
According to an artist who previously worked on their Sesame Street in 2009 "We Pakistanis have a habit of pulling down the handful of people in our country who might be doing some good work. This is a national illness." In this case, it looks like they succeeded.