PolitiFact is widely acknowledged as non-partisan, and to many people even a bit conservative. Even so, it should come as a surprise to nobody that their truthfulness ratings for the presidential candidates are pretty dramatically skewed: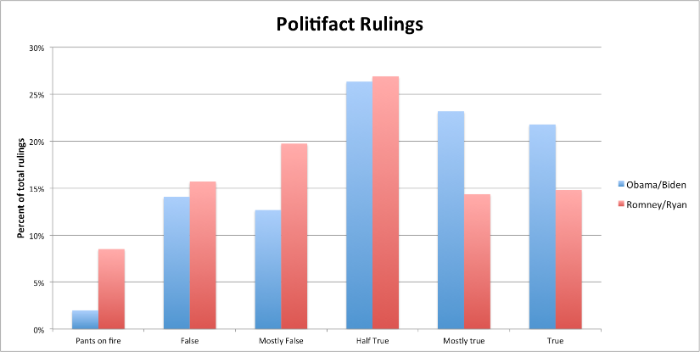 That's right, the Republicans lead in "Pants on Fire" lies, False, and Mostly False, while the Democrats lead in Mostly True and True. Half True statements are a tossup. Here's the raw data:

Mitt Romney all by himself accounts for 58% of the "Pants on Fire" lies. Does anyone really want a president who lies so much?