The Republicans in Congress keep complaining that the Democrats won't negotiate with them. But what they don't mention is that the Democrats did negotiate and already made big compromises, as you can see from this figure: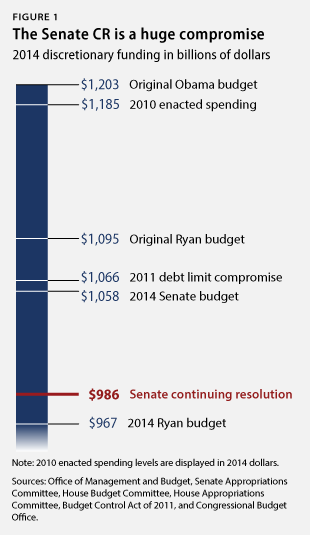 © Center for American Progress
But the Republicans waited until the last minute and then tried the extort the Democrats into giving in to all their demands.
But actually, I don't think this is about demands. They just want to get their way, even if they don't know what their way is. Or as Republican Congressman Marlin Stutzman put it:
We're not going to be disrespected. We have to get something out of this. And I don't know what that even is.
They don't actually care about policy. They just don't want to look like the losers they already are.