Interesting New Year news about Colorado's legalization of recreational marijuana. Anyone, including people from out of state, will be able to purchase pot for personal, private use in licensed stores, starting today. Washington State is next. It will interesting to see how this works out.
So an especially happy new year to Colorado.
UPDATE: Reports from opening day. More reports.
UPDATE2: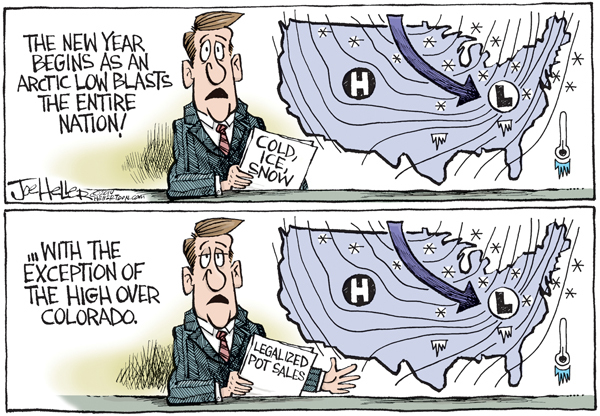 © Joe Heller