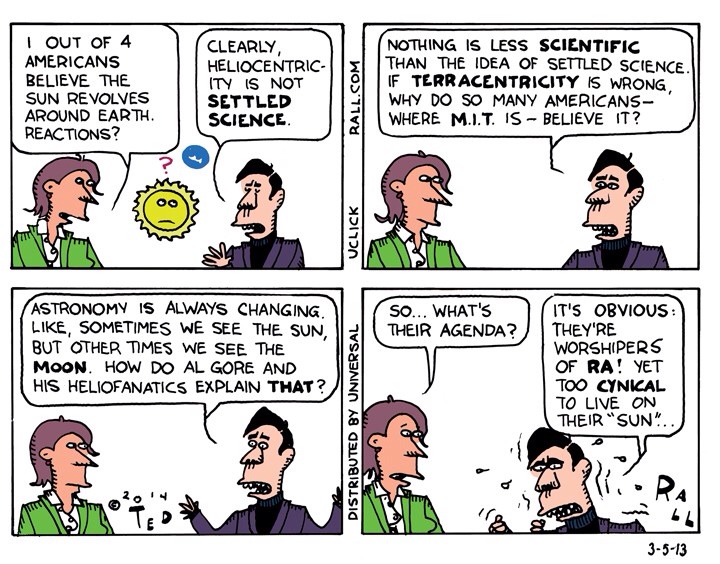 © Ted Rall
This comic brings up a pet peeve of mine. There is absolutely nothing wrong with believing that the Sun revolves around the Earth. Nothing. Gravity is a mutual attraction between two (or more) objects, causing them to orbit each other (around their mutual center of gravity).
Thinking that the Earth has a fixed position with the Sun orbiting around it is no stupider than thinking that the position of the Sun is fixed. The Sun's position also moves due to the gravitational pull from the planets, and because it is orbiting around the Milky Way galaxy at a tremendous speed (and our galaxy is moving too).
As Einstein pointed out, things like position and velocity depend on your point of reference. And the point of reference of almost all humans is on the Earth. So in some ways it makes more sense to say that the Sun revolves around the Earth, since to us the position of the earth is fixed relative to us.
Now, if you want to ask people a question that might show their ignorance, ask them if planets like Venus revolve around the Earth or the Sun.