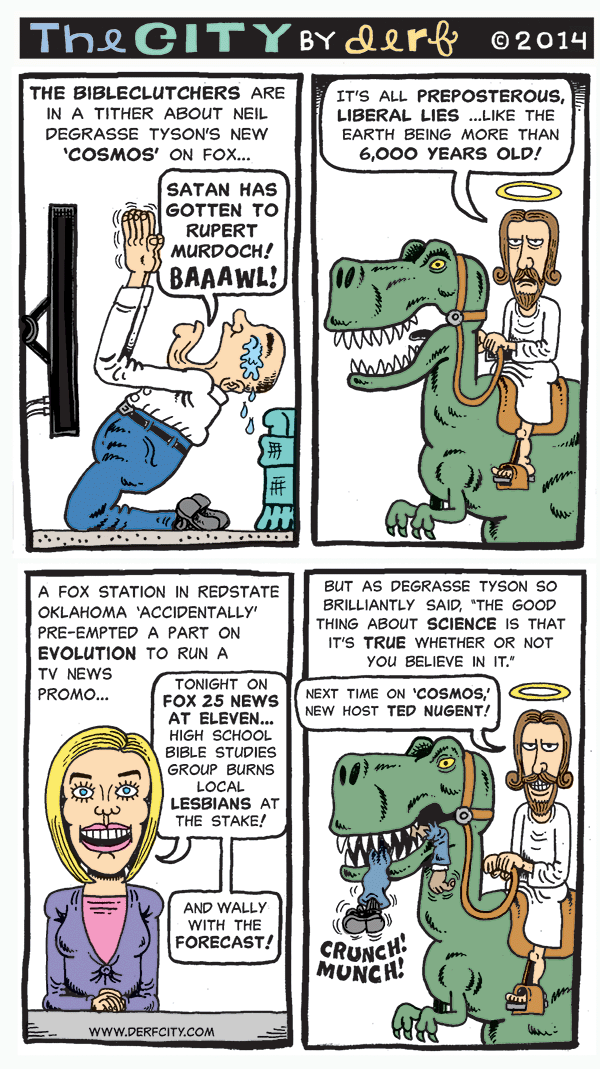 © John Backderf
Science deniers and anti-evolutionists do indeed have their panties tied in knots over the new Cosmos series, hosted by Neil deGrasse Tyson. But what must be the most upsetting of all is that they cannot direct their venom at PBS or other public media, because the new show is being shown on Fox.
But my favorite irony is that creationists are now demanding that they get equal airtime to present their side. To which Tyson responded "you don't talk about the spherical earth with NASA and then say let's give equal time to the flat-earthers." Personally, I'd be happy to give them equal time, on the day that all bibles are edited to add the opposing scientific theories and church sermons are required to present opposing viewpoints.
Meanwhile, the new series is actually quite well done, and gets kudos for not watering down the science in an attempt to appease the wing-nut fringes.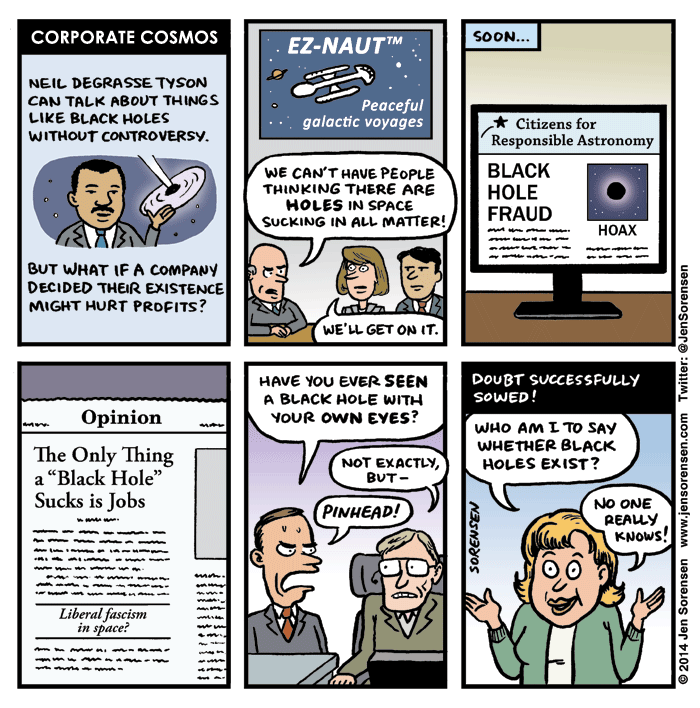 © Jen Sorensen