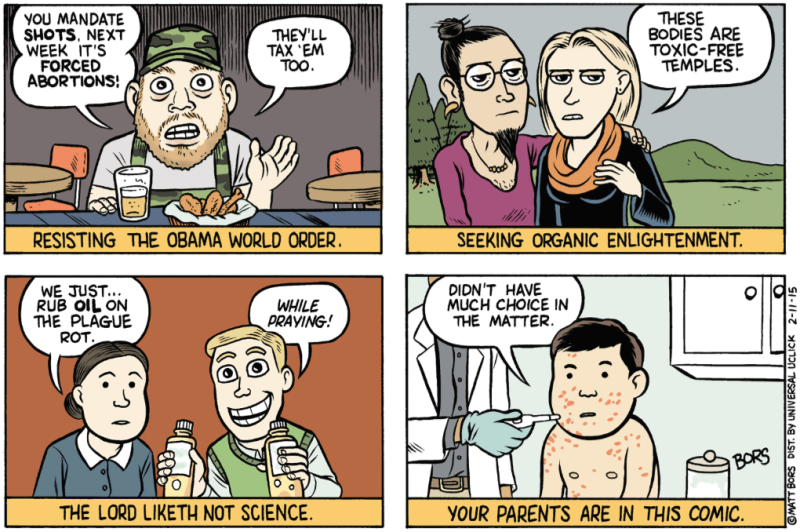 © Matt Bors
In a strange, ironic way, it is comforting to know that it isn't just conservatives who are anti-science. That way we can work together to address the problem.
The other irony of vaccinations is that their effectiveness has led people to not appreciate them. I'm old enough to remember when childhood diseases were rampant, and vaccinations were a life saving miracle. They were so successful that they virtually wiped out many diseases. Which led to people not worrying about those diseases any more. Which led to an opening for those diseases to come back.
And if we aren't careful, they will come back with a vengeance. Because they are now so uncommon there is little if any natural resistance to them any more.