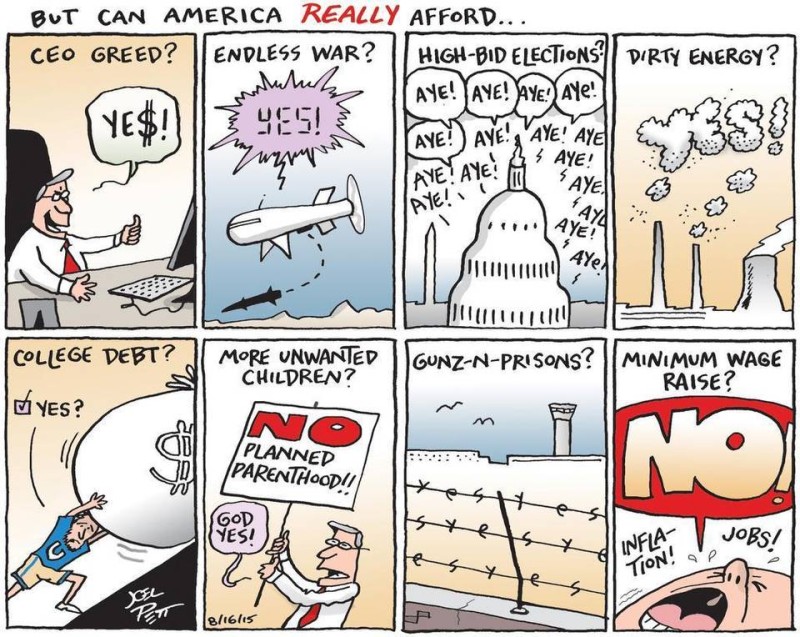 © Joel Pett
Republicans say we have to cut spending.
Well, except for military spending. And subsidies for the fossil fuel industry. And all their other pet projects …
But one thing is clear. Republicans are in favor of spending that benefits the rich (like tax cuts), but against spending the benefits the poor (like the minimum wage). Meanwhile, there is little evidence that raising the minimum wage hurts the economy, and plenty of evidence that it stimulates the economy.
The Republicans claim to be fiscal conservatives, but when they are in power they miraculously don't manage to lower the deficit.