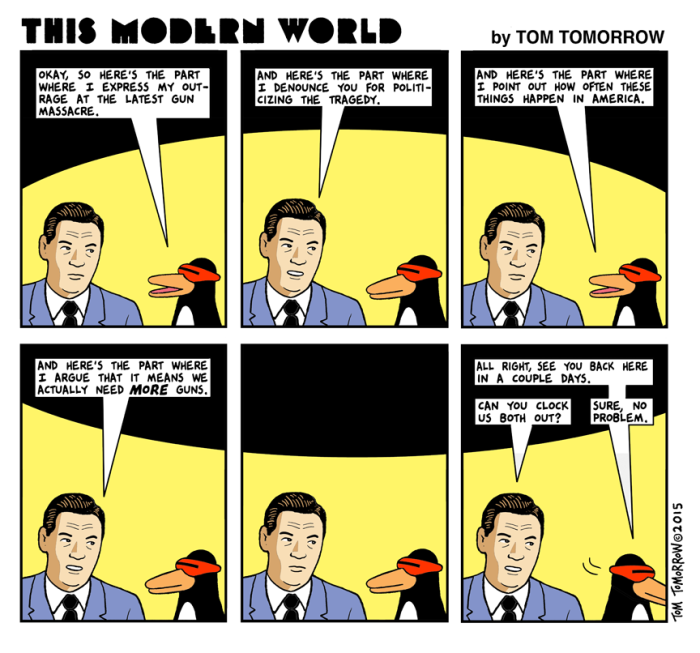 © Tom Tomorrow
Why is it that we keep having the same stupid conversation over and over again? Is there no room for compromise?
I believe that the second amendment does give people the right to own guns. But no right is absolute. The right to free speech does not give people the right to yell "Fire" in a crowded theatre. But gun nuts, egged on by the manufacturers, seem to think that any restriction (no matter how trivial) on their right to own and carry guns is completely unconstitutional. Even closing huge loopholes in current laws is verboten.
So far, in this year alone (which is not over yet) we have had 255 mass shootings in the US. That's just crazy.
There are plenty of laws we could pass that would not unduly restrict people's right to own guns, and which could help reduce the number of gun deaths in the US. In fact, states that have passed such laws have seen the number of gun deaths drop.
It is time we had a real conversation about this, where both sides are willing to compromise.