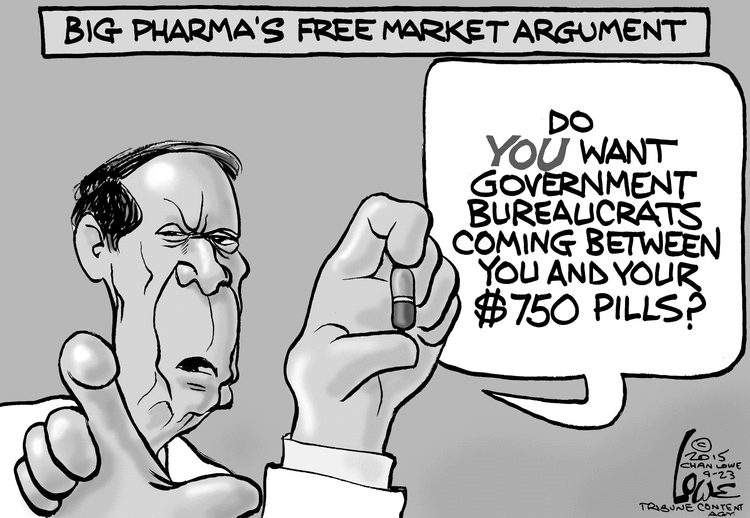 © Chan Lowe
I'm sure everyone has heard way too much about Martin Shkreli, the jerk who somehow managed to give hedge fund managers a bad name (make that a worse one than they already had).
What was the most terrible thing he did? Was it buying a 62-year-old inexpensive drug and increasing its price to $750 per pill? Or was it claiming that it was still underpriced, because the people who needed to buy it would likely die without it? Or was it when he took to twitter and started calling people "moron" (and other names) when they questioned his almighty profit motive?
Never mind that when he was a hedge fund manager he tried to manipulate FDA regulations on drug companies so he could short their stocks. Or that the last drug company he started fired him and is now suing.
Ok, there is plenty of evidence that he is an asshole. But don't take everyone's word for it, just listen to him yourself (if you can):
The real question is, what are we going to do about it? Shkreli has done us a huge favor. He has shown us the natural result of unregulated capitalism in an inelastic market. This is why monopolies used to be illegal, and should be again. When somebody corners the market on something you can't live without, that isn't commerce, it is robbery, extortion, and homicide.
And Shkreli is not the first robber baron to do this. Not even close.
But now that Shkreli has rolled back the price, are we just going to forget about this? I hope not. There is nothing preventing this from happening over and over again.
And if you aren't worried because you don't take any of those drugs whose price can skyrocket, just remember that he is still an asshole. Just wait until someone like Shkreli manages to corner the market on clean water.
I am for free markets, but free markets must be regulated. In fact, free markets cannot exist without regulation. There have to be rules that set a level playing field, otherwise we sink back into feudalism.