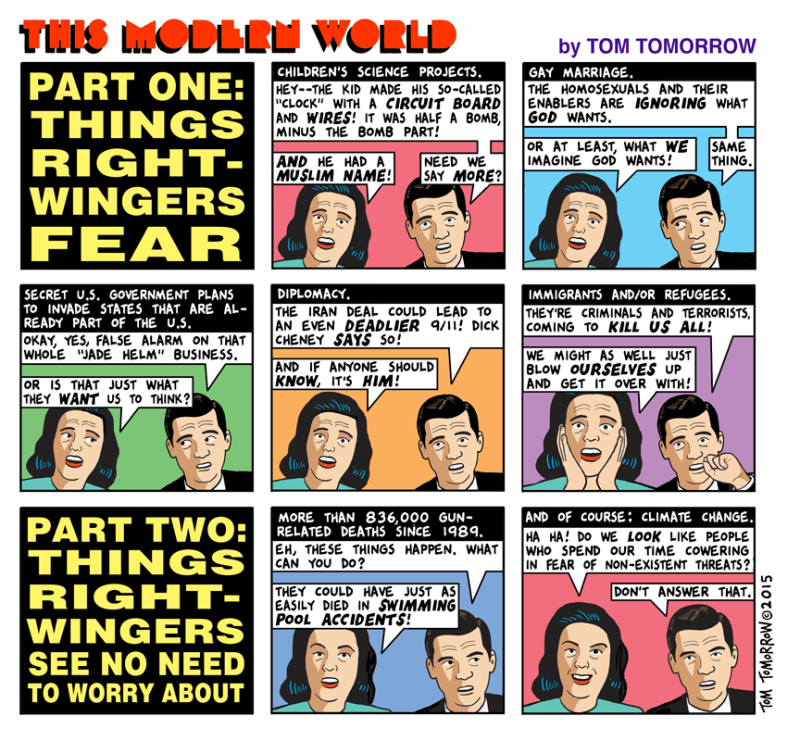 © Tom Tomorrow
Why is it that people become terrified over insignificant things, while totally ignoring the things that are really killing us.
And I think I am safe to say that this is not something that is limited to right wingers. For example, liberals who are afraid of immunizations.
In fact, liberals are generally afraid of things people put into their bodies, like gluten (or wheat), cow's milk, nuts, or MSG. If you see someone eating a corn dog, a Twinkie, deep-fried butter, or even meatloaf, they are probably not a liberal. In fact, conservatives are 64% more likely to eat fast food a few times per week, and are 50% more likely to say that there is no significant difference between organic and processed food.