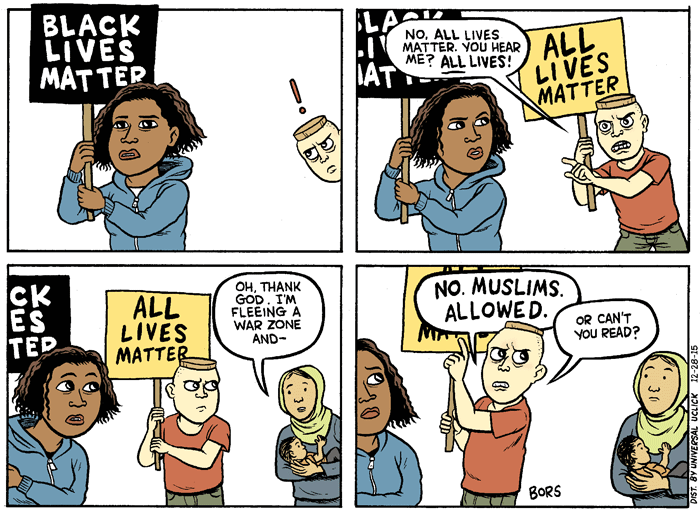 © Matt Bors
When I first heard about protestors with signs saying "All Lives Matter" I thought they were protesting abortions.
Of course, the same people want us to indiscriminately bomb some countries until the "sand glows in the dark". And Donald Trump doubled down on his proposal to kill the family members of ISIS terrorists, saying "I would intentionally kill families to defeat ISIS". Never mind that intentionally killing civilian non-combatants is a war crime.
When did we sink to the level of the terrorists?