During the Republican debate this week, Ted Cruz referred derisively to Donald Trump's "New York Values". So New York gave Cruz the city's official bird: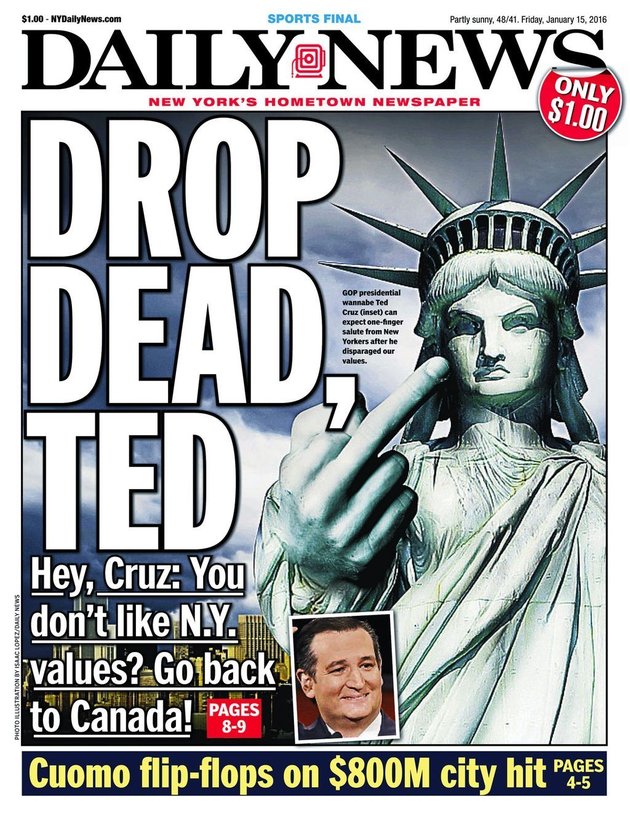 The New York Post got in a jab against Cruz as well, saying about his "New York Values" jab:
That line aimed to get Iowa voters to contrast him with Donald Trump and Hillary Clinton. But it rings pretty odd once you know of his history with at least two big New York banks.
The Post is referring to the revelation that Cruz borrowed $1 million from Goldman Sachs and Citibank for his Senate campaign and violated the law by not disclosing it to the FEC.