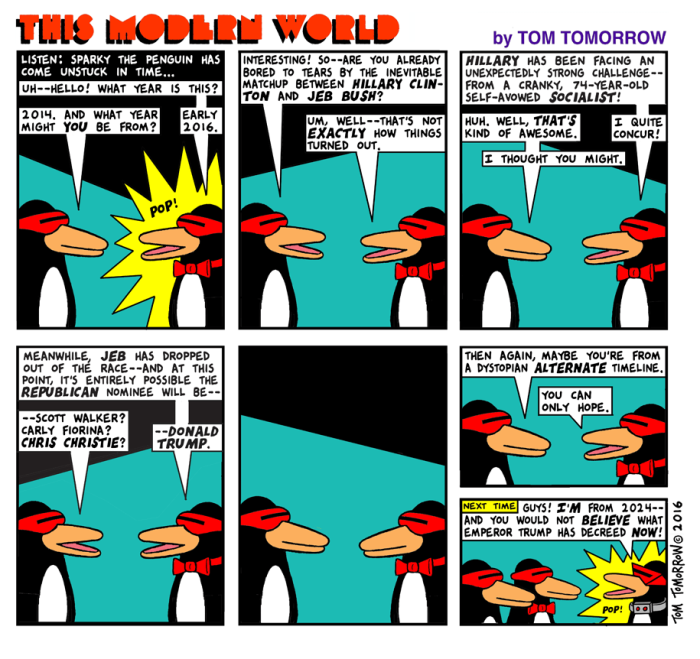 © Tom Tomorrow
Could anyone have imagined a presidential election this bizarre?
It is almost like they invented a new propaganda technique. It is the political equivalent of the "big lie" – an election that is so unbelievable the voters have no idea what to do or who to believe.
I mean, even "Emperor Trump" is starting to make sense to me. Help!