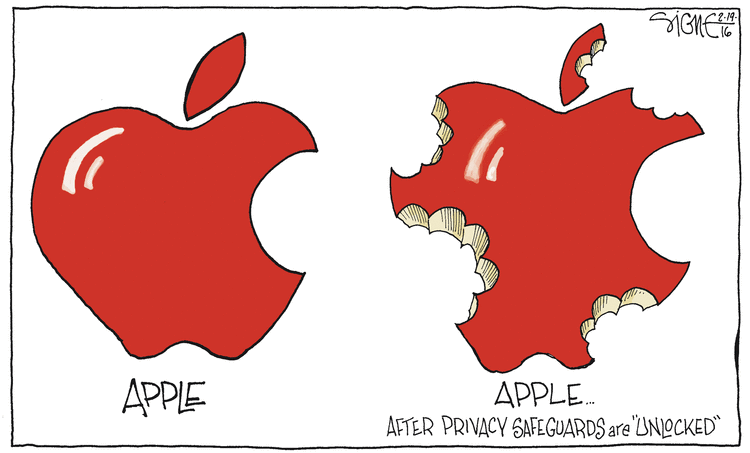 © Signe Wilkinson
The dispute between Apple and the FBI will be going on for a while.
The government can't even protect their own secrets. And yet they ask us to trust them to put backdoors into the devices that contain our passwords and other details about our most private information, including our health, wealth, and safety.
The bottom line is that compromising digital encryption on a single phone, for evidence that may or may not exist, will make us much less safe in the long run.
Think about it. Did torture make us safer? Would installing video cameras everywhere (including inside people's homes) to watch everyone's movements and actions make us safer? Would giving up all of our rights make us safer?