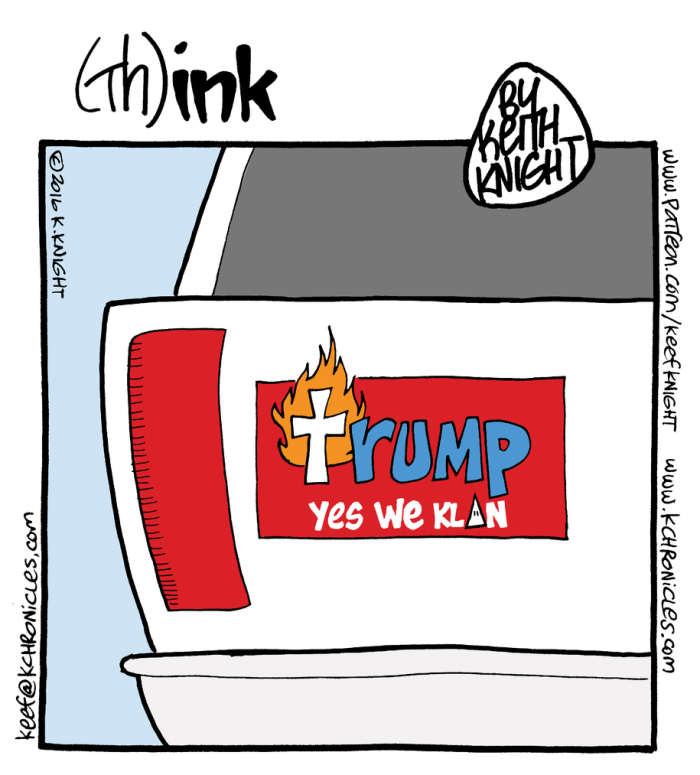 © Keith Knight
With apologies to P.T. Barnum, there's a racist sucker born every minute. Trump only came close to cementing the Republican nomination on Tuesday, but he certainly cemented Republicans as the party who would vote for a serial con artist for president.
In the John Oliver video posted a few days ago, the thing that really got to me was the short clip of Trump selling steaks in pretty much exactly the same way he is selling himself as president. And the same way he sold his "Trump University". It is just one more attempt to take your money.
It is almost enough to make you feel sorry for the Republican party, except that they are even more to blame than Trump, as they created a 1984-like political climate where lying is routine, hatred is a family value, greed is a virtue, anger is admired, and winning is everything.
Even if Trump doesn't become president, I fear we are losing our way.
UPDATE: Seth Meyers on Trump's win: