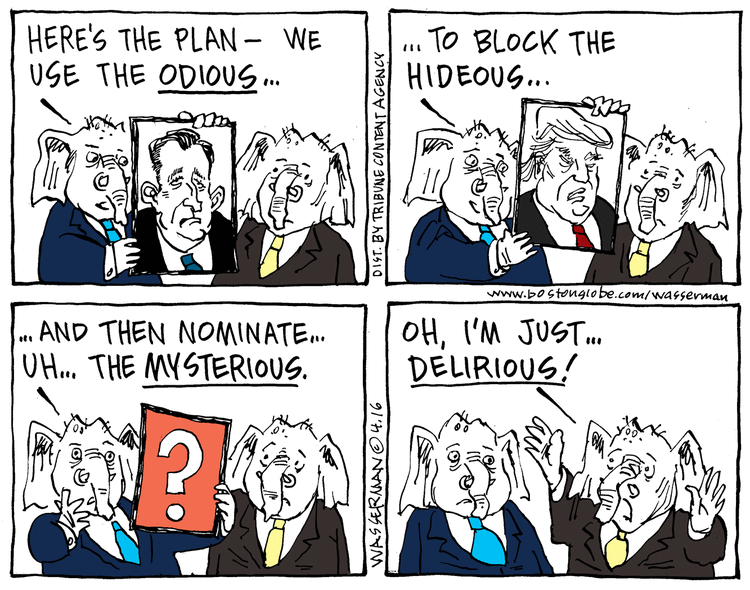 © Dan Wasserman
Politico has a fascinating story about the last time the Republicans had an open convention, complete with the triumph of the establishment Gerald Ford against the upstart Ronald Reagan.
Republican Party tearing at the seams amid an open convention. Candidates desperately wrangling and wooing delegates. Backroom battles over changes to the rules and the platform. John Kasich on the floor, haggling individual delegates for last minute votes. Many of the contested convention scenarios Republican candidates are bracing for ahead of Cleveland this summer already happened — even down to the Kasich cameo — over four muggy days in August 40 years ago at the Kemper Arena in Kansas City, Missouri
What's really interesting about the story is that it is told almost entirely from new quotes from people who were actually there, including the power brokers on both sides.