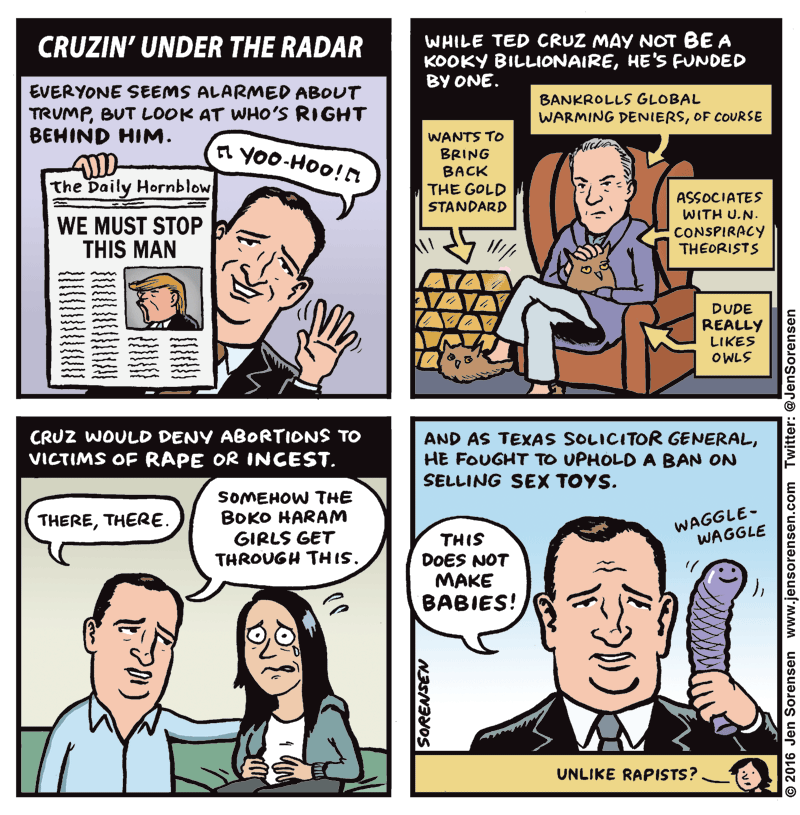 © Jen Sorensen
For the life of me, I keep changing my mind about who would be worse, Donald Trump or Ted Cruz. Most of the time, I think Cruz is worse, because he really believes the stupidity he spouts, and he knows he is right because, um, god talks to him.
Then Trump does something totally stupid. Like yesterday, when we discovered that one of his top foreign policy advisors is a nutcase who filed a lawsuit against some native Americans because he believed (without any evidence) that they were conspiring with Turkey to build nukes for the Muslims. No, I am not making this up.
So, maybe Trump is more dangerous, because I can't believe anyone sane would vote for Cruz for president (other than evangelicals), whereas Trump might just be able to pull it off.
But then again, maybe Cruz is worse because he has lots of campaign money, and if Trump has to start paying for a real campaign himself he will probably lose interest quickly.
You get the picture. Which one do you think is worse?