The general election has begun! Barring any unforeseen events, Hillary Clinton will definitely be the Democratic nominee. And while there are a few "foreseen" events that could stop Trump, they are becoming very unlikely, and most Republicans are resigned to the idea of him as their nominee.
What does this mean? For his part, Trump came out swinging against Clinton on Tuesday. He accused her of playing the "woman card", saying:
Frankly, if Hillary Clinton were a man, I don't think she'd get 5 percent of the vote. The only thing she's got going is the woman's card. And the beautiful thing is, women don't like her.
To her credit, Clinton didn't attack back, even though Trump's statement is a big mistake for him. Instead, she offered to send her supporters a literal "Woman Card":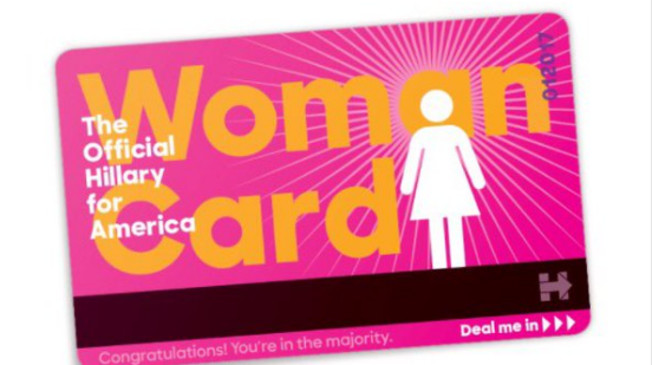 As the creator of a political humor blog, I gotta love it when someone fights back against an attack with humor.
One thing is sure, with shots being fired already — months before the conventions — this election will not only be long, it will be nasty. Of course, some people may be looking forward to that!

© Bill Harvey