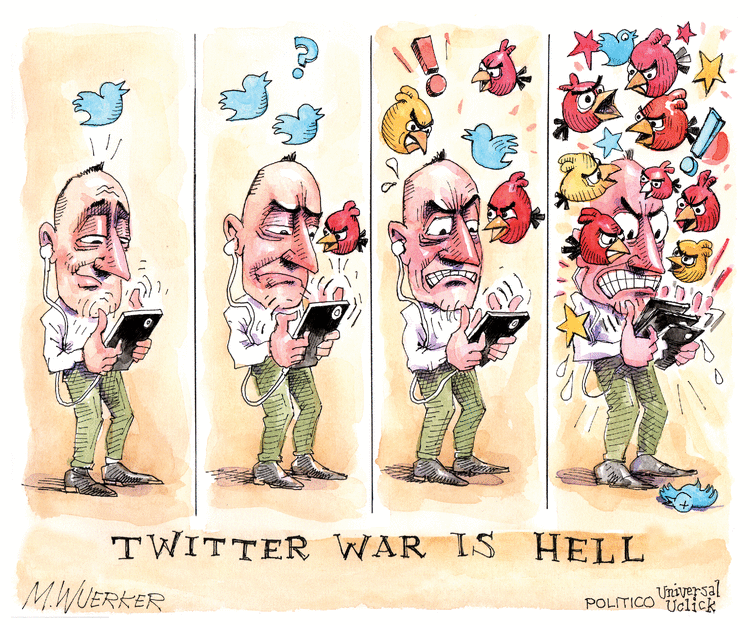 © Matt Wuerker
I can't help but wonder if the Internet played a role in our current political predicament. Would Donald Trump have been able to to become the presumptive nominee without Twitter? Is it any wonder that the mainstream media abdicated their responsibility to vet the candidates?
With each generation, the dominant media changes. At one time, there were only three major networks and they had a profound influence on our democracy. Then cable news happened, along with the unholy alliance of Fox News and Republicans. And now, with Trump, even Fox News was blindsided.
As many people have pointed out, the Internet makes it easier to find oneself in an echo chamber, only listening to opinions and "facts" that we already agree with. Where will this lead? Does the Internet make democracy easier, or are we doomed?
Don't get be wrong. I love the internet. I make my living from it. And even if I didn't, it is a large part of my life (I am a blogger, after all). I would not want it to ever go away. In fact, I'm not even sure if I can imagine what it would be like any more to live without the internet. But I do wonder, and even worry, about it.