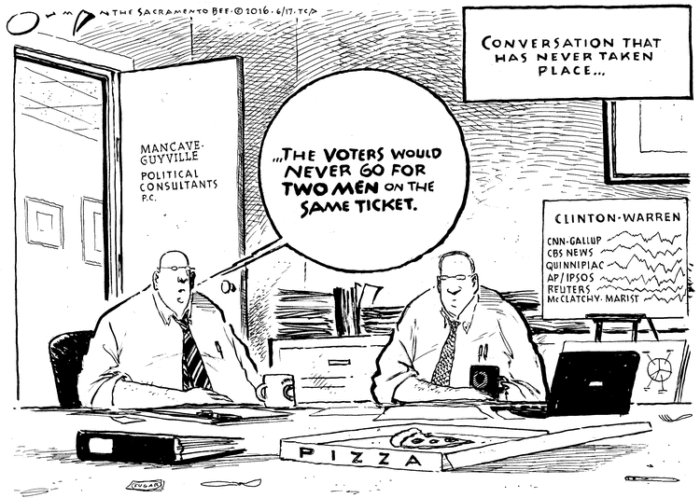 © Jack Ohman
I will admit that I have to shake my head when I read or hear someone worry that having Elizabeth Warren as the Democratic nominee for vice president would have "too many women" on the same ticket. I look forward to the day when such concerns are a matter for derision.
But I have a related question, especially for readers who support Bernie Sanders. Would having Elizabeth Warren as the VP make you happier? Would it make you more likely to vote for Clinton (or more likely to vote at all)?
And a question for everyone (not just Sanders supporters). Who would you like to see as Clinton's VP choice? Personally, I'd like to see Al Franken, because I think he is one of the few people who could make fun of Trump and get away with it. Laughing at Trump seems to be one of the best ways to attack him.
I won't ask who should be Trump's VP pick, as I am not sure there is anyone left who would take the job. Imagine having to kiss up to Trump 24/7, knowing that if anything goes wrong, it will somehow be your fault.