Ann Kirkpatrick is running for the Senate against John McCain. She has released a devastating ad that directly links McCain to Donald Trump, while showing Trump saying nasty things about McCain. This is how Democrats can use Trump as a weapon against Republicans:
I'm noticing that Republican politicians are slowly announcing that they are not supporting Trump. Some have even gone as far as to announce that they are going to vote for Hillary Clinton. Why did they wait so long? Because they didn't want to say anything against Trump during their primary. Primaries are increasingly partisan, forcing Republicans to swing to the right (or at least not piss off the wing-nuts). But after the primaries are over, they have to swing the other way. I expect that we will see more and more Republicans distance themselves from Trump in the future, as each state has their primaries and the winner stops being afraid of revealing what they really think about Trump.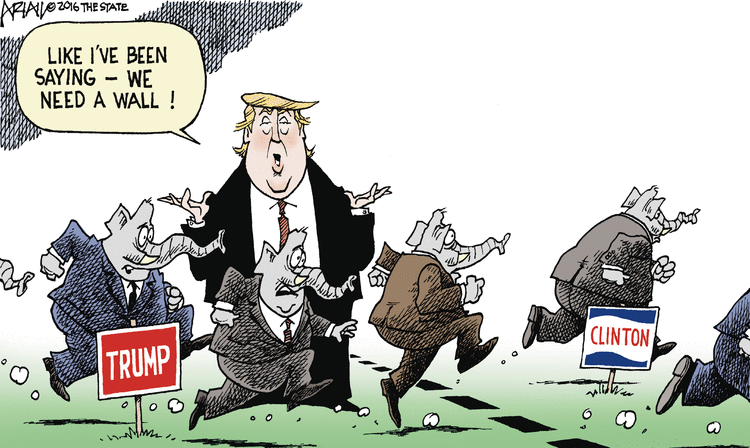 © Robert Ariail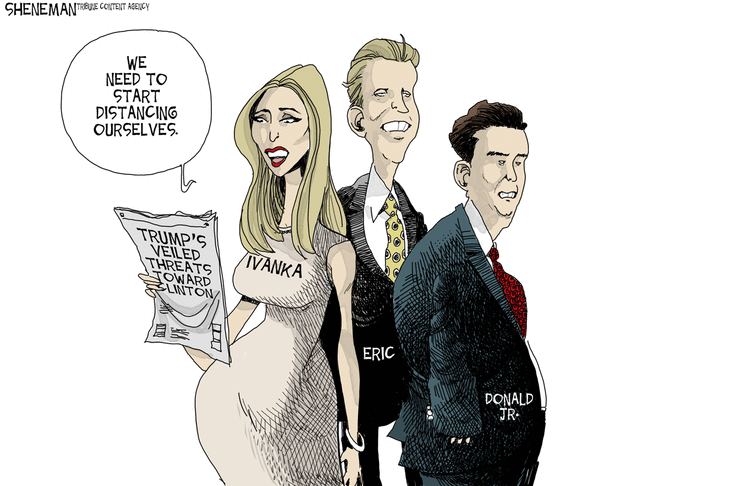 © Drew Sheneman
---
Also published on Medium.