An anarchist collective named "INDECLINE" yesterday placed full-size naked statues of Donald Trump in public places in New York, Los Angeles, San Francisco, Seattle, and Cleveland. The artist who created the 300 pound statues is mainly known for creating monsters for horror films and haunted houses. The title is a reference to a Hans Christian Anderson story about an overconfident ruler, and indeed the statue has no balls.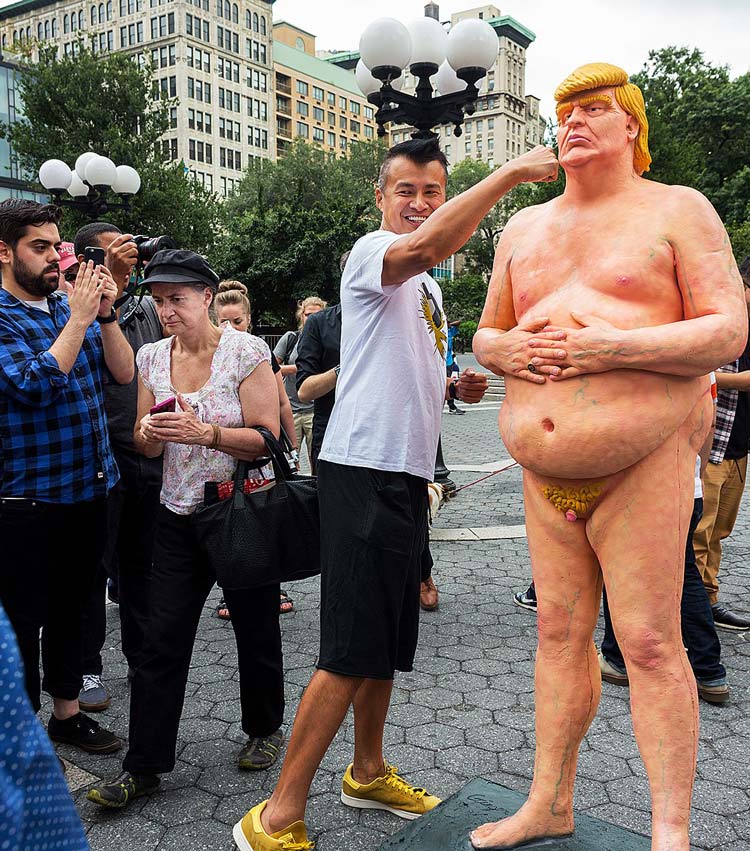 Unfortunately, the statue in New York City's Union Square was taken down by early afternoon, but the best part is a statement by a NYC Parks Department spokesperson: "NYC Parks stands firmly against any unpermitted erection in city parks, no matter how small." More photos here, but remember, you can't un-see them.
---
Also published on Medium.