Some people don't seem to understand that freedom of speech applies to everyone, not just people they agree with. Two examples:
In Colorado, a student-run high school newspaper decided to endorse Hillary Clinton for president. What happened next was shocking. Local Trump supporters exploded in anger, demanding that the paper give equal space to Donald Trump and saying that the paper's staff should be suspended from school. One of the paper's student editors said "Some of the stuff we've seen on Facebook is quite disgusting. There were a lot of personal attacks that seemed out of bounds. It almost borders on bullying."
The English teacher who is the faculty advisor for the paper was called a "communist" and a "socialist", and accused of indoctrinating students. They demanded that he be fired. That's right, they wanted the school (a governmental entity) to punish him for not censoring the students.
The second example involves a billboard in Nebraska put up by a local organization of atheists. The billboard read "The Good Life without God? It's possible."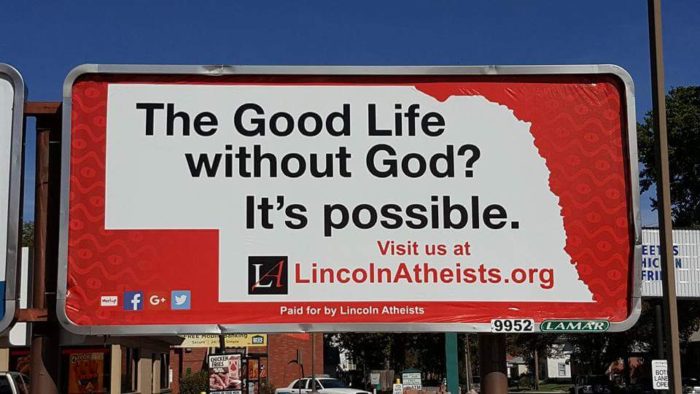 Apparently, stating that it is possible for atheists to have a good life is not acceptable in Nebraska. There were so many complaints that the billboard company took the sign down almost immediately. Of course, this is not a case of free speech rights, as no governmental entity was involved. But it does show massive intolerance towards freedom of religion.