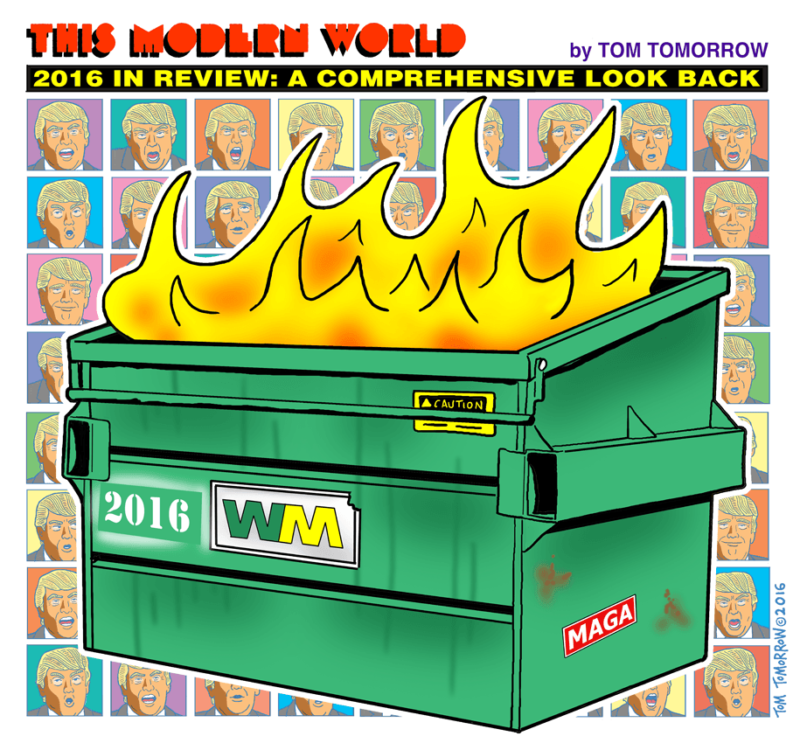 © Tom Tomorrow
But, will 2017 be better than 2016? Will people finally get wise to Russian/Corporate/Republican false news? Will Democrats stop blaming other Dems for the loss and unify to achieve their common goals (and maybe in the process wake up, energized, and get a backbone)? Will people get tired of Trump's terrible tweets?
Or will 2017 be far worse, with a horrible president surrounded by sycophants and other con men, destroying what's left of our democracy, economy, and freedoms? Will he start new wars? Will other countries drop the dollar as their reserve currency and destroy our economy? Will he abuse his presidential powers and create a kleptocracy?
Can we even be cautiously hopeful? Time will tell.