The Senate is already debating the repeal of Obamacare, and Bernie Sanders is already pointing out the blazing hypocrisy if they succeed. One of the advantages of a president who can't stop tweeting is that you have everything he has tweeted in black and white. So Sanders brought a rather large copy of one of Donald Trump's tweets during the presidential campaign to the floor of the Senate: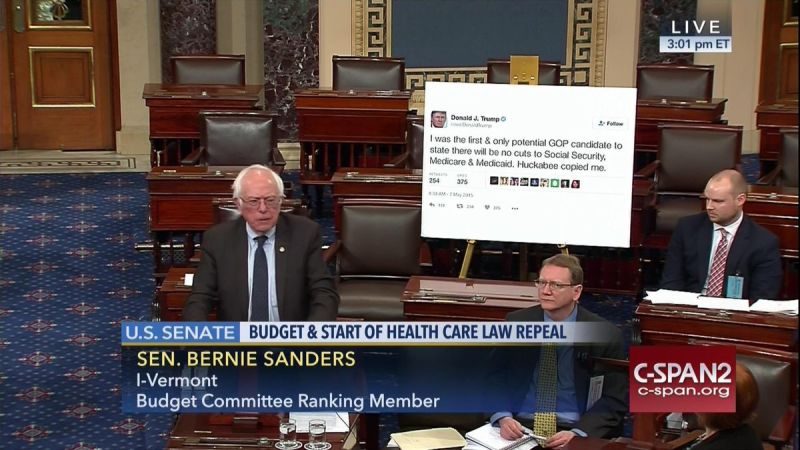 Trump's tweet says: "I was the first & only potential GOP candidate to state there will be no cuts to Social Security, Medicare & Medicaid. Huckabee copied me."
Obamacare contains extensive fixes to Medicare (including fixing the infamous donut hole problem, and funding fixes so it wouldn't run out of money), and even more extensive improvements to Medicaid. So if Trump signs a bill to repeal Obamacare without replacing it with something that has the same provisions, he will be breaking a huge promise to the American people. Millions of people will lose their health insurance, and everyone else will get worse coverage. That certainly looks like cuts and sounds like cuts, and sounds like a quack.