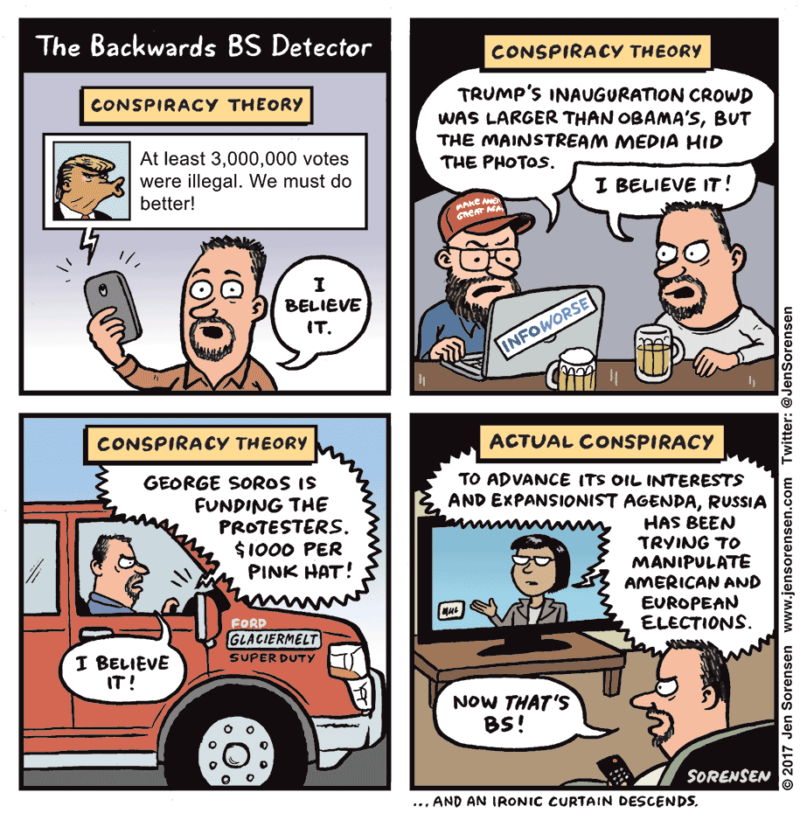 © Jen Sorensen
How long can Trump supporters keep believing the lies spewing from the right-wing media?
At some point, even the right will start getting pissed off at Trump.
For example, during the campaign, Trump was a font of nasty rhetoric against China, promising to label China a currency manipulator on day one (he didn't) and to impose big tariffs on Chinese imports to the US (again, didn't happen). The only thing Trump actually did was to talk to the leader of Taiwan after the election (and perhaps even initiated the call), which plenty pissed off the mainland Chinese government.
But on Thursday night, Trump had his first talk with Chinese leader Xi Jinping, and Trump rolled over like a dog and was "extremely deferential". In a complete flip-flop from the call between him and Taiwan, Trump affirmed the "One China" policy and promised to do nothing to recognize or even imply the legitimacy of Taiwan or its independence.
So much for Trump's promise to put America first. Maybe he's tired of "winning".