the House Committee on Oversight and Government is in charge of looking into legal and ethical problems in the federal government. During the Obama administration, they were relentless in its investigations of Hillary Clinton. First on her role in Benghazi, and then on her use of a private email server. None of these investigations ever led anywhere, but they did serve their purpose of discrediting Clinton during the presidential election.
But now, the same committee is steadfast in refusing to investigate anything against Trump or members of his administration. No investigations of violations of the Logan Act, which ended up forcing Trump's National Security Advisor to resign because he conducted illegal communications with the Russians before Trump was inaugurated and then lied about it. No investigation of several violations of the emoluments clause of the constitution by Trump. No investigation of Kellyanne Conway promoting Ivanka's clothing lines from the White House. No investigation of executive orders being signed by the president even though he never bothered to read them. And no investigation of the unsecured phone that Trump is using to tweet in the middle of the night. In an administration that is already reeling from multiple scandals, including both legal and ethical problems, this committee has been silent.
But now, this committee has decided to launch a new investigation. And it should come as no surprise to anyone that they are launching yet another investigation into Hillary Clinton's emails. They want to bring criminal charges against the former State Department employee who set up Clinton's private email server.
All of this is because of Jason Chaffetz, the Republican chairman of the committee. Last week, Chaffetz sent a letter to Trump's new Attorney General asking him to either convene a grand jury or to directly charge Bryan Pagliano with a crime, based on the idea that the server was a potential security risk, despite multiple investigations that did not turn up any evidence of any successful attacks on the server that resulted in security breaches.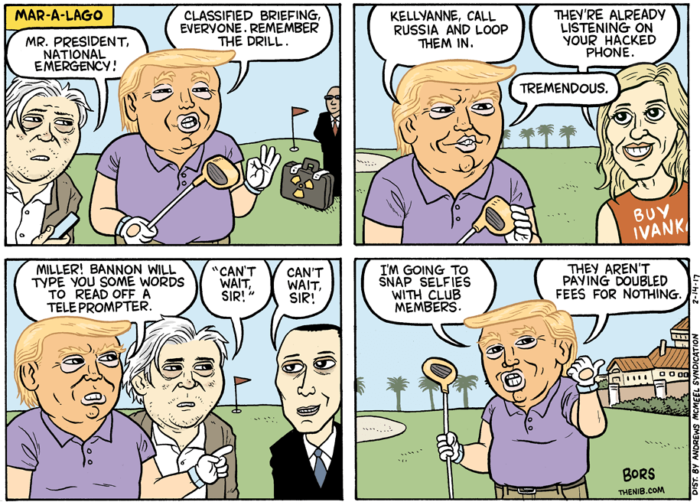 © Matt Bors
---
Also published on Medium.