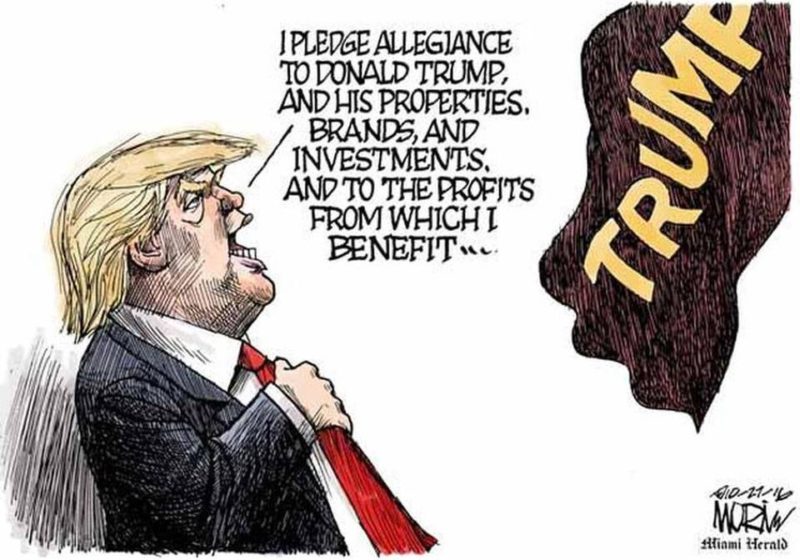 © Jim Morin
Donald Trump promised that we would win so much we would get tired of winning. Well, I'm not tired yet, but Trump has been the indirect cause of several wins. The 2017 Pulitzer prizes were announced on Monday, and there were multiple awards for negative coverage of Trump, including cartoonist Jim Morin of the Miami Herald, whose winning entries included the two cartoons above.
Also winning was David Fahrenthold of the Washington Post for his coverage of Trump's lies about giving to charities, the New York Times for their coverage of Russia's efforts to project power abroad, and Wall Street Journal columnist Peggy Noonan for her coverage of the presidential campaign.
---
Also published on Medium.