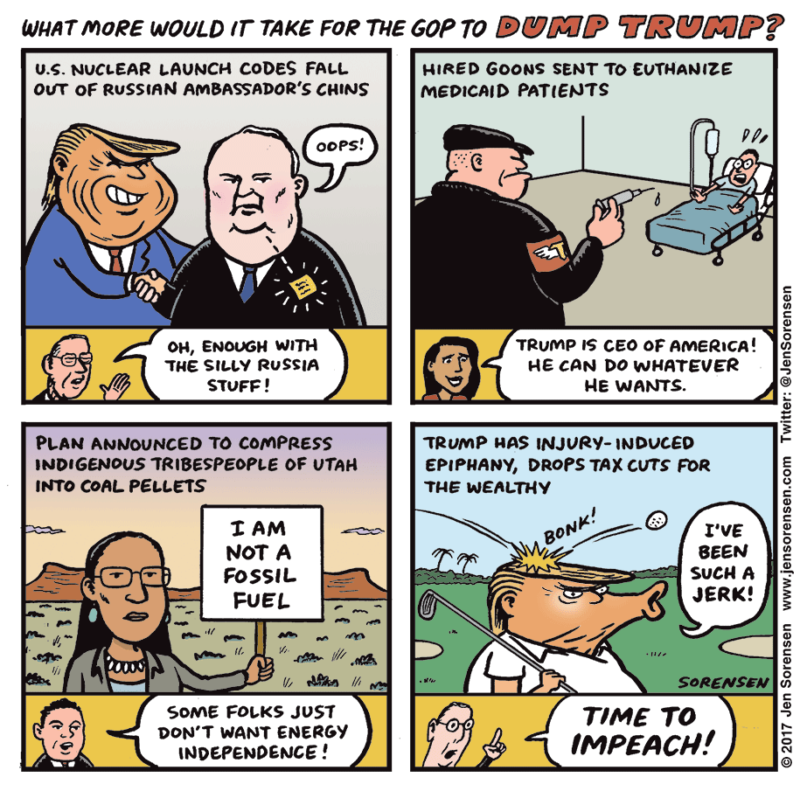 © Jen Sorensen
At this point, Donald Trump has screwed up so badly that it will make it next to impossible for the Republicans to pass any of their more radical agenda like repealing the ACA, privatizing Medicare, further widening the gap between wealthy and poor by rewriting the tax code, or destroying the environment.
In fact, we should no longer be hoping that Trump gets impeached, as Mike Pence combined with a Republican Congress would probably do far more damage to the US. Well, unless Trump decides that we need a pre-emptive nuclear strike against some country that annoys him.
---
Also published on Medium.