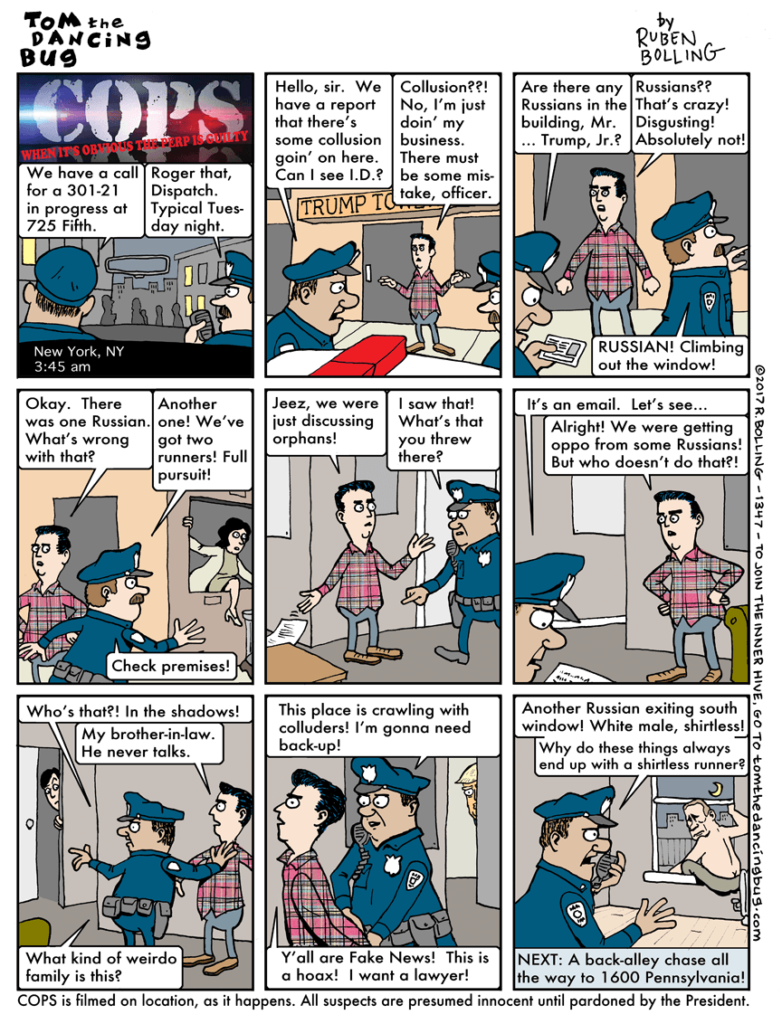 © Ruben Bolling
Remember, it isn't a crime when the president does it, or someone does it for him.
I have a theory about this, I call it the "good/bad syndrome". It is the idea that there are two types of people: good guys and bad guys. It doesn't matter what anyone does. If they are good guys it is ok if they are doing clearly illegal things because they are good guys. As for bad guys, they don't have to do anything because they are already bad guys.
There are so many examples of this. For example, American exceptionalism. Regime change in Iraq (and other countries) is ok, because … we are the good guys. But Russians meddling in our elections is bad because … they are the bad guys.
Or religion. We still sing songs about the Christian crusades (Onward Christian Soldiers), but that was ok because … Christians are the good guys.
The list goes on and on. Republicans versus Democrats, or cops versus minorities. What's your favorite example of good/bad syndrome?