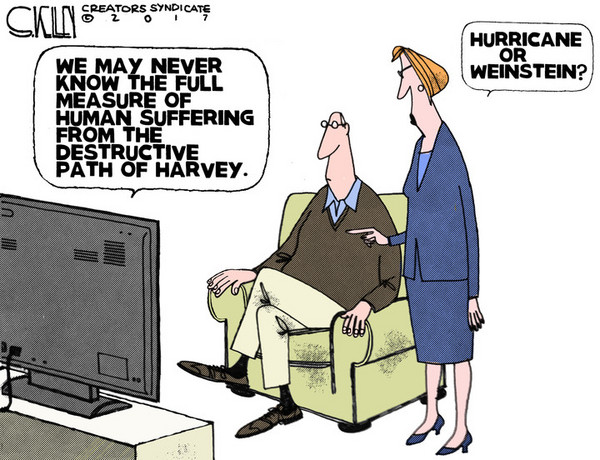 © Steve Kelly
How much bad news can we take? Either caused by man or nature?
Meanwhile, I had hope that we had heard the last from Michele Bachmann when she lost her seat in Congress, but then Donald Trump decided to become the first sitting president in history to talk at the Values Voter Summit (a meeting hosted by the Family Research Council, a designated hate group).
Bachmann decided it was time to inform everyone that our president, who has never been religious in the least and seems to be trying to violate as many of the 10 commandments as he can, is a "committed believer" of Jesus Christ and a "man of faith". How does she know this? Because vice president Mike Pence told her.
But apparently Bachman isn't the most nutso person at the summit. Another attendee claimed "If there were twitter then, [Jesus] would have used it in a similar way, I think." I guess he thinks that Jesus would have been tweeting about how Puerto Rico deserves having their island destroyed by a hurricane. Or that NFL players should be fired for "disrespecting our flag". Or threaten to nuke North Korea. You know, all those things that come to mind when someone asks "what would Jesus do".