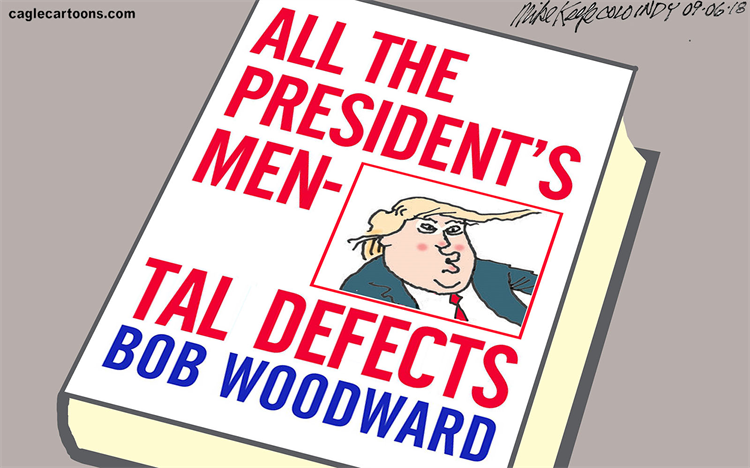 © Mike Keefe
And right now, Trump's major mental defect is that he is simply making shit up about Puerto Rico. Trump claims that only between 6 and 18 people died because of Hurricane Maria, which officially killed 2975 people. Even Republicans are rolling their eyes at such bald-faced lies.
Not only is Trump completely unmoored from reality, his craven need to fantasize that he is doing a good job is threatening to unleash a political hurricane that will bring the blue wave crashing down on the Republicans in the coming mid-term election. Trump will be a huge loser, and he only has himself to blame.
But that won't stop him from blaming everyone but himself: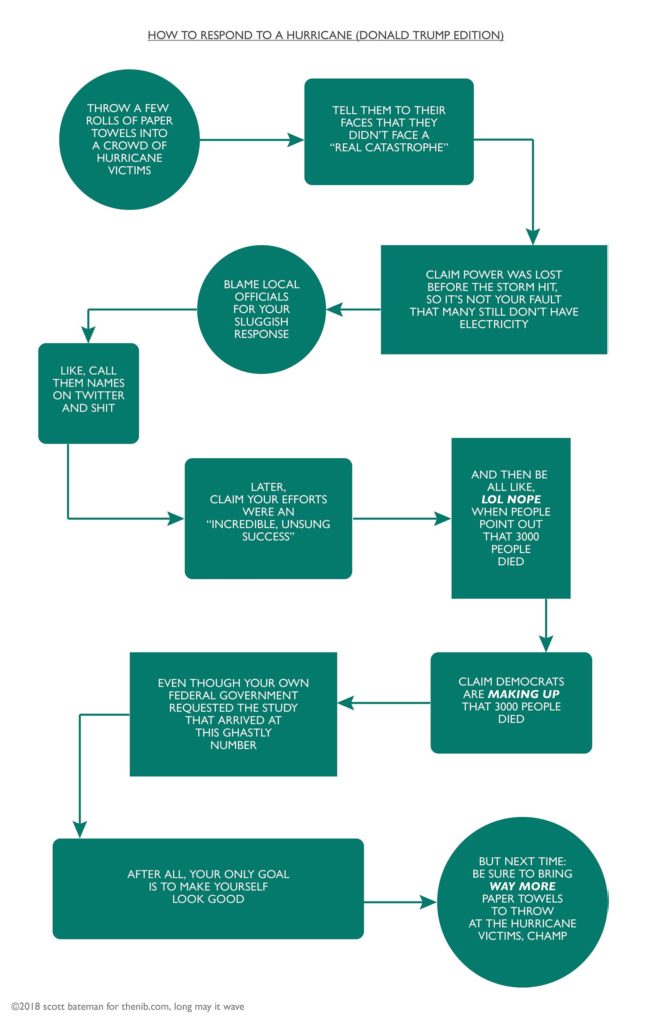 © Scott Bateman
---
Also published on Medium.