If you don't understand why the #metoo movement is so angry, I suggest you read this short article titled "Everything I can remember".
As a man, I can only guess what this must be like. I try to relate it to the times I have felt threatened or in danger from others and how that made me feel. But I acknowledge that this is extremely different. I can only try to imagine what it would be like to face such constant harassment.
I do understand how infuriating it must be to have someone elected as our president who openly brags about sexually assaulting women. Someone who not only treats nobody with respect (unless they are actively kowtowing to him), but seems to be giving the assholes of the world permission to act (and speak) on their darkest impulses.
Don't get me wrong. I don't automatically believe every woman who accuses someone of sexual assault or harassment. Even though by the very nature of sexual assault, evidence is almost always very difficult to obtain, and indeed, even when there is significant corroboration, it is likely to be ignored or dismissed. If a woman has been assaulted, reporting it will all-too-often result in a worse situation, frequently even worse for the woman than the assault itself.
Anyone who asks "why didn't she report it immediately" is at best an idiot.
I sometimes see #metoo going too far. But I never question the validity of their anger. Just, occasionally, how they express it. After all, if we are told that "boys will be boys" then we should expect that in response, "girls will be girls". Everyone deserves the benefit of the doubt, not just men.
How to get out of this dilemma? Take reports of assault and rape seriously and investigate them, like any other significant crime. Listen to women and their concerns, and treat these concerns with respect.
I was once involved in a situation where a man was unfairly accused of something by a woman. After investigating, I helped defend the man, even though the woman was a friend of mine and I didn't know the man all that well. Unfortunately, the social pressure against him forced him to move away to another city.
Yes, it happens. But I believe this is an exception. It just proves that you have to treat both sides fairly. Dismissing the man's side is just as bad as dismissing the woman's side.
Unfortunately, we seem to be typically much more willing to dismiss women. Or silence them.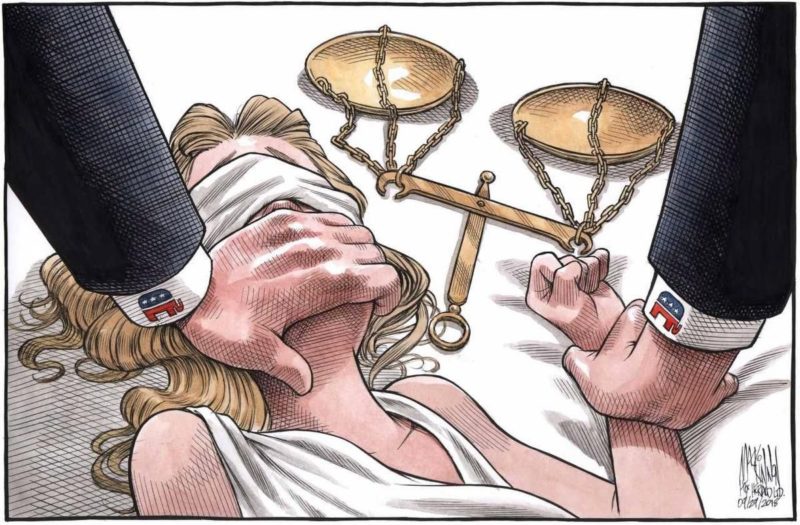 © Bruce MacKinnon