Yesterday, Donald Trump said he was going to end birthright citizenship, which is the right of people born on US soil to become US citizens. Trump claims he can do this with an executive order.
Most of the response to this concentrated on pointing out that you can't just overrule the 14th amendment to the US constitution with an executive order. For example, House Speaker Paul Ryan responded "You cannot end birthright citizenship with an executive order."
And of course, these days Trump does not seem to be able to open his mouth without a lie coming out, and an easily disproved lie at that. Trump claimed that the US was the only country that has birthright citizenship. Turns out that our two nearest neighbors, Canada and Mexico, both have it. As do many other countries in the western hemisphere. In fact, there are three dozen countries that have it. Here's a map: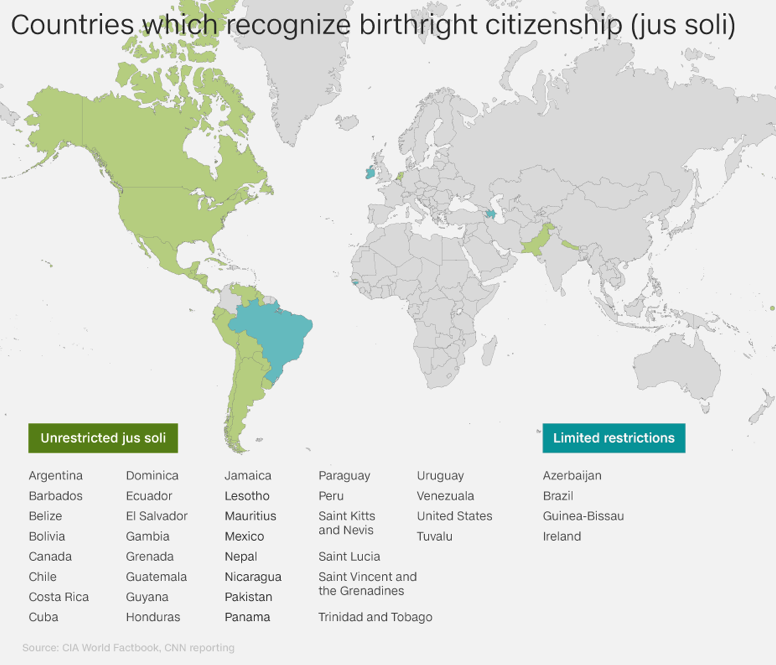 ---
Also published on Medium.