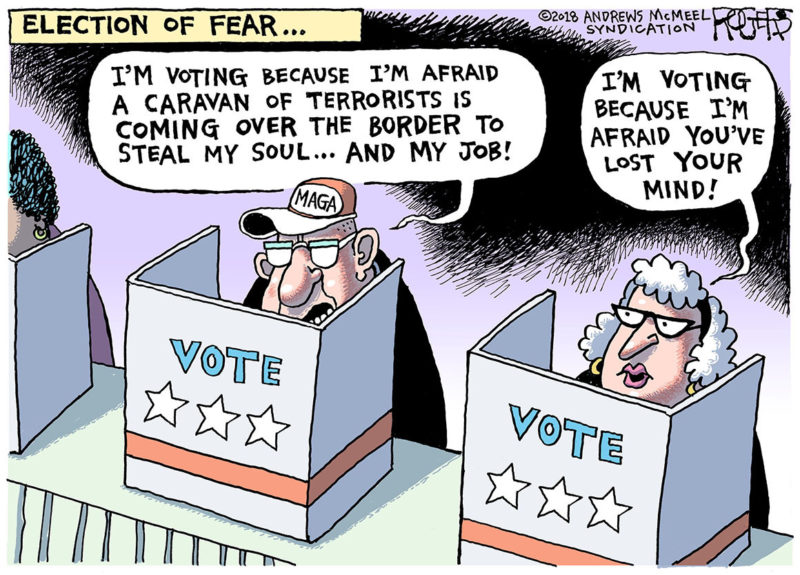 © Rob Rogers
Could this election get any sillier? Is the dominant topic really a small, ragtag bunch of refugees fleeing Honduras in Central America? They have just only crossed the border into the most southern part of Mexico, and their numbers are already decreasing. Apparently they are going to walk north across mountainous country full of dangerous criminal organizations. Hardly anyone thinks that many, if any at all, will even make it very far, let alone within spitting range of the US border. And yet Donald Trump is sending US troops to the border now, even though it is illegal for the military to operate as police inside the US.
This is not our greatest problem in the US. In fact, it is almost not worth any mention at all. But even Fox News is talking about it nonstop. Don't believe me? Here's actual footage from Faux News:
---
Also published on Medium.