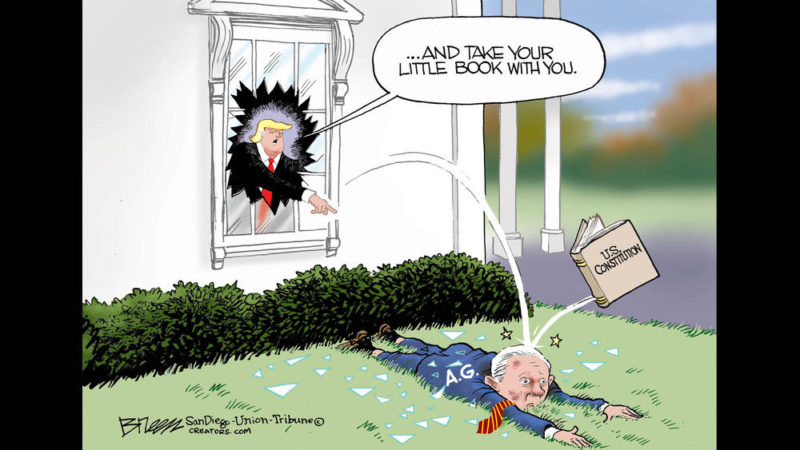 © Steve Breen
The first thing that Trump did after the midterm elections is to get rid of his attorney general, Jeff Sessions. Trump then replaced him with a toady who will certainly try to shut down the Mueller investigation.
But most constitutional lawyers say that what Trump did is unconstitutional. For example, here is a quote from lawyers Neal Katyal and George Conway:
President Trump's installation of Matthew Whitaker as acting attorney general of the United States after forcing the resignation of Jeff Sessions is unconstitutional. It's illegal. And it means that anything Mr. Whitaker does, or tries to do, in that position is invalid.
Some of you might have (like me) recognized the name George Conway. He's the husband of Kellyanne Conway, the counselor to president Donald Trump. Kellyanne Conway has (of course) said that the appointment is perfectly legal.
At least we know that there is no collusion in the Conway household.
---
Also published on Medium.