First, McSweeney's has a hilarious article by Devorah Blachor. The title gives it all away: "I don't hate women candidates — I just hated Hillary and coincidentally I'm starting to hate Elizabeth Warren". But it is definitely worth a read.
The second article, by Vicky Alvear Shecter, also gives some of the punchline away: "What happened when a Trump supporter challenged me about The Wall". But it gives a really good list of arguments about why building a wall is not just a stupid idea, but a really bad thing to do. The best part? All of the arguments are taken from conservative sources, complete with links.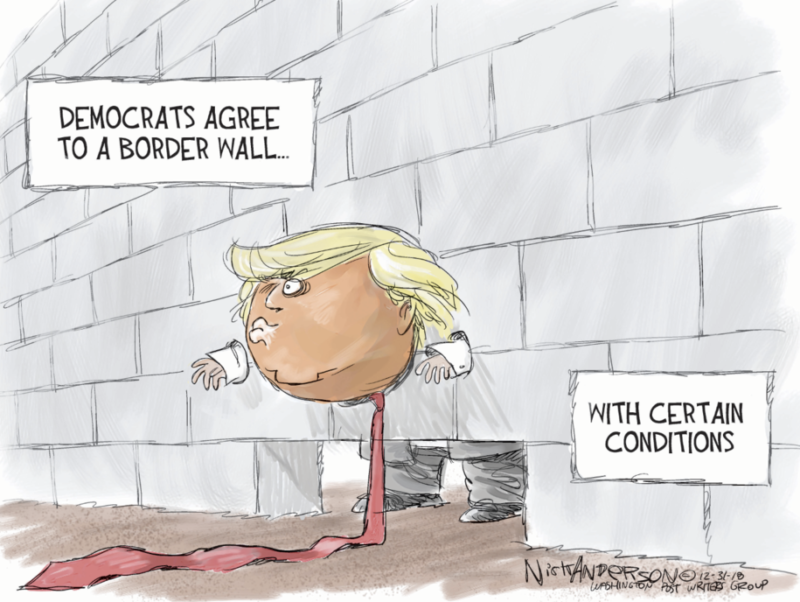 © Nick Anderson
---
Also published on Medium.