Donald Trump claimed that "all" the former presidents knew that they should have built a border wall, and that "Some of them have told me that we should have done it." But all the living ex-presidents have denied even talking to Trump about the wall.
So which presidents is Trump talking about? Here's a good guess: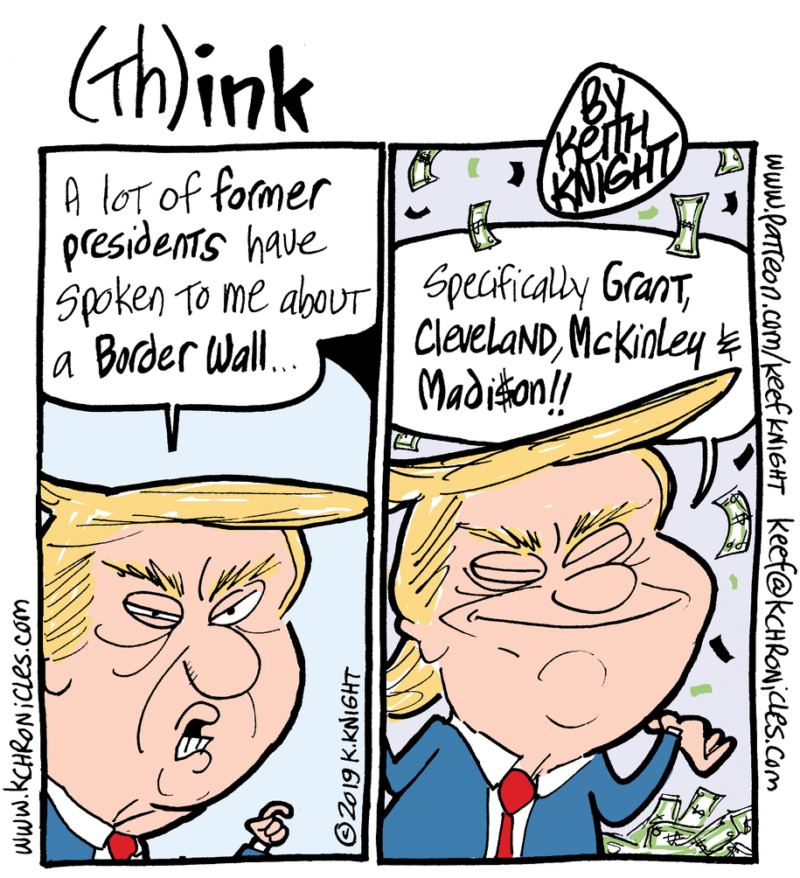 © Keith Knight
Incidentally, I linked the Trump quote to an article in People magazine with the title "President Trump Was Lying When He Said the Former Presidents Agreed About Building a Border Wall." Who ever thought we'd see People magazine calling any president a liar?