For the first time, the US just topped 100,000 new coronavirus cases in a single day. Because of this, the number of active cases is increasing faster and faster.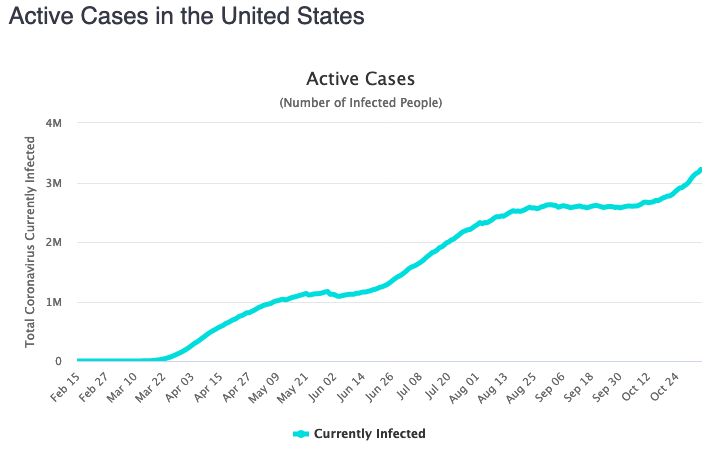 These exploding active cases will cause health facilities to become even more overwhelmed, and has already led to the rationing of health care in the US. This affects all patients, not just people with Covid-19, so more people will die, not just the close-to-a-quarter-million people who have died from Covid-19 alone. Everyone. Get into a car accident, or have a heart attack, or get severe food poisoning? There might not be anyone available to treat you.
What I want to know, is why anyone would vote for a president who repeatedly denies that Covid-19 is a problem, and has completely mishandled the fight against it?