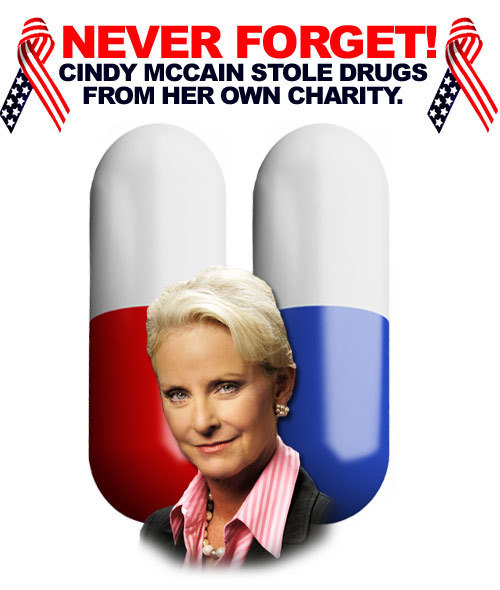 From the website 23/6, in honor of Republican attacks on Michelle Obama
If you don't believe this story is true, read this.
And if you don't believe John McCain was involved, read this.
UPDATE: Sorry, I've had to turn off comments on this post. Apparently the word "drugs" in the title was like honey to the spambots.