The town of Scottsdale, Virginia has your typical Fourth of July parade, but here's an interesting juxtaposition. In the first photo is challenger Tom Perriello, the democratic nominee for Congress, riding on a float pulled by a bio-diesel fueled tractor: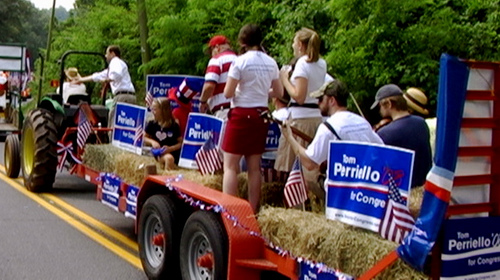 Two floats later came the incumbent, Republican Virgil Goode, being pulled by…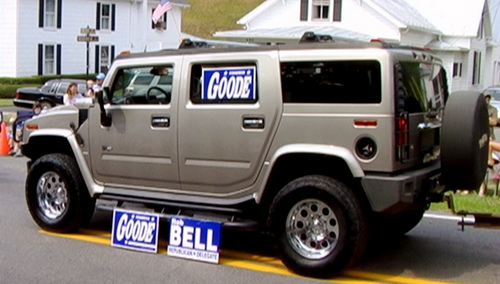 a Hummer.  Just to add a bit of hypocrisy, Goode talks a lot about energy independence and alternative energy on his website. Maybe he could claim that it was wind powered — pulling a float full of hot air.
http://www.raisingkaine.com/showDiary.do?diaryId=14873
For more about Goode, see this.