Our anachronistic Electoral College makes no sense any more.
The Electoral College is left over from the days when presidents were elected by appointed representatives from each state. Each state gets a number of electors to the Electoral College equal to the number of Representatives and Senators it has in Congress. This distorts how much influence each state has on picking the president not only because of the extra two Senators, but also because states with extremely low populations still get at least one Representative. As a result, voters from states with very low populations tend to be over-represented in the Electoral College, plus there are rounding errors. This is shown in the following chart (from the New York Times):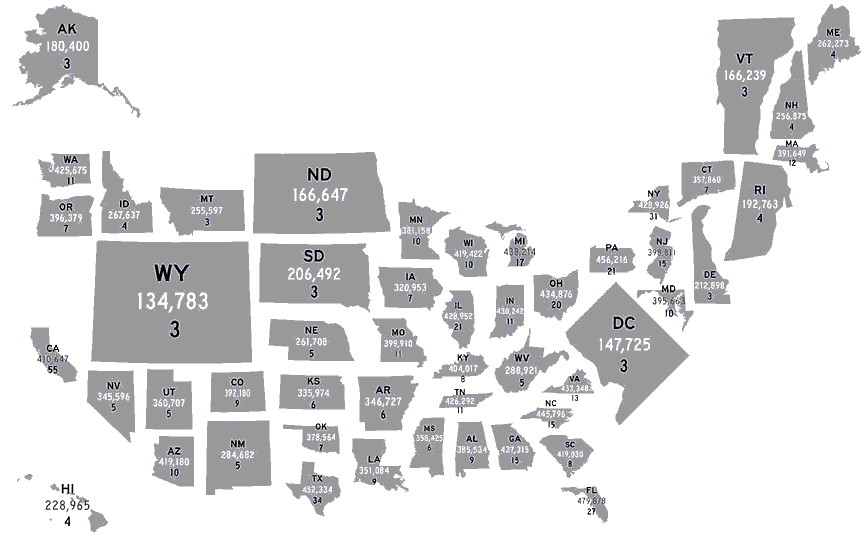 The light colored numbers in each state show how many actual voters are represented by each Elector, with the size of the state showing the relative influence of each voter. The least represented voters this election are in Florida, where each Elector represents 479,878 voters. The most represented voters are in Wyoming, where each Elector represents 134,783 voters. That means that each Wyoming voter has 3.56 times more say than a Florida voter over who will be the next president!
So much for "one person one vote". This is way worse than any voter fraud we have ever seen — can you imagine the uproar if we found out that people from certain areas were voting three times instead of once?